The National Clinician Scholars Program (NCSP) builds upon the legacy Robert Wood Johnson Foundation Clinical Scholars program (RWJF CSP). The outcomes of the RWJF CSP – and of the new NCSP – can best be understood through the transformative work being carried out by its graduates in health and health care efforts across the country. Below please find a small sample of the more than 1,300 RWJF CSP alumni currently acting as change agents in the United States and beyond. More to come as our new NCSP alumni follow in their footsteps!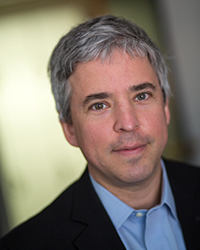 G. Caleb Alexander, MD, MS
University of Chicago, 2001-2003
Associate Professor of Epidemiology and Medicine
Johns Hopkins Bloomberg School of Public Health
The Robert Wood Johnson Foundation Clinical Scholars program was an eye opener – my first real opportunity to learn about the non-biologic sciences important to health care (and health!) – and to do so in an intellectually rigorous program with an incredible esprit de corps.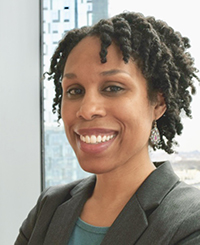 Oni J. Blackstock, MD, MHS
Yale University, 2010-2012
Assistant Commissioner of the Bureau of HIV/AIDS Prevention and Control
NYC Department of Health and Mental Hygiene.
As a Clinical Scholar, I participated in a leadership seminar where I shadowed the Assistant Commissioner of the Bureau of HIV/AIDS for NYC. Now seven years later, I'm in that very same position. By enabling me to build a strong foundation in research, policy, and leadership, the Robert Wood Johnson Foundation Clinical Scholars program opened the door to this opportunity and helped to make it a reality.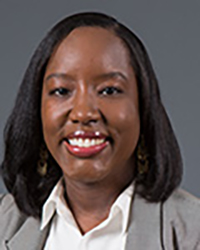 Nicole M. Brown, MD, MPH, MHS
Yale University, 2011-2013
Assistant Professor of Pediatrics
Montefiore Medical Center
My time as a Clinical Scholar exposed me to the importance of forging strong partnerships with community based organizations and systems outside of health care to positively impact health and psychosocial outcomes. The skills that I developed in the conduct of Community Based Participatory Research—inviting communities to participate in all phases of a research project, from asking the question to disseminating findings—continue to inform my work today. The Clinical Scholars program was critical in expanding my view of how health care systems work, and how they can be transformed to positively impact communities beyond the walls of the hospital or clinic.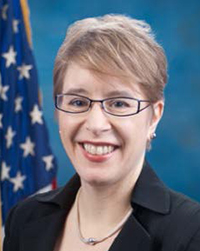 Kate Goodrich, MD
Yale University, 2008-2010
Director
Center for Clinical Standards and Quality and Chief Medical Officer, CMS
In my role at CMS I oversee the development and implementation of quality measures for value-based purchasing programs, coverage decisions for Medicare patients, national quality improvement activities, and health and safety standards for all healthcare facilities in the country. In making these decisions, I rely heavily on the research methodology and critical thinking skills I acquired during my time at Yale. In addition, Yale's strong focus on organizational psychology and leadership has greatly helped me to do my job in a highly complex organization where I must take into account numerous internal and external interests, while ensuring that CMS can carry out its mission in the most effective and efficient way possible.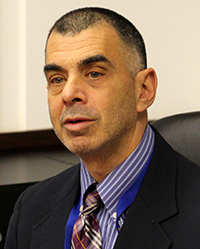 Mitchell H. Katz, MD
University of California, San Francisco, 1989-1991
President & Chief Executive Officer
NYC Health + Hospitals
The Robert Wood Johnson Foundation Clinical Scholars program immersed me in the broader policy debates that underlie clinical care. Through the program, I became interested in how I could marry my love of clinical medicine with making a difference in public health and public hospital and clinic systems. I now hold the distinction of hiring more Clinical Scholars than anyone else. I seek out the Clinical Scholars for transformational jobs because the training is ideal for people who want to improve health care systems.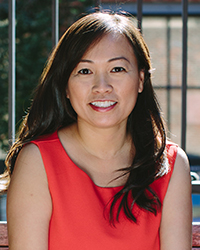 SreyRam Kuy, MD, MHS, FACS
Yale University, 2007-2009
Associate Chief of Staff
Michael E. DeBakey Veterans Affairs Medical Center, Houston, TX
My time as a Scholar was the most formative experience of my life. Since then, my journey as a healthcare public servant has spanned tackling the opioid crisis, ensuring Medicaid beneficiaries have access to breast cancer care, coordinating medical disaster hurricane response efforts, and serving our nation's veterans. The training I received as a Scholar equipped me with the tools, the skills, and most importantly, the courage to take on these challenges. I learned that giving up is never an option and that yes, you can be the change you want to see.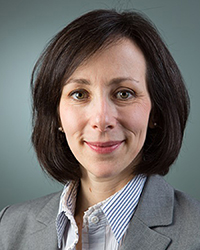 Stacy Lindau, MD, MAPP
University of Chicago, 2000-2002
Professor, Departments of Ob/Gyn and Medicine-Geriatrics
The University of Chicago
My life as a Clinical Scholar began in 2000 at the University of Chicago and never ended. My passion is engineering solutions to injustice that impede health, especially of people living in poverty. The Clinical Scholars program gave me the courage and skills to pursue a life as a physician scientist with this passion.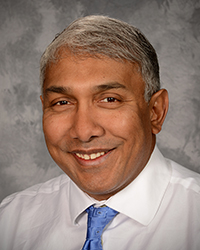 Somnath Saha, MD, MPH
University of Washington, 1996-1998
Professor of Medicine & Public Health, Oregon Health & Science University
Staff Physician, VA Portland Health Care System
The Clinical Scholars program (CSP) literally changed my life. I wanted to make a difference in the world but didn't know where to start. The CSP opened my eyes and gave me direction, purpose, skills, and an inspiring and supportive "family," who have helped me carve a meaningful path.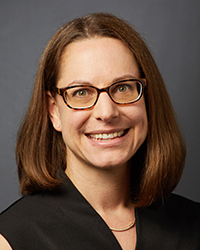 Ilse R. Wiechers, MD, MPP, MHS
Yale University, 2012-2014
National Director, Psychotropic Drug Safety Initiative (PDSI)
Associate Director, Northeast Program Evaluation Center
Office of Mental Health and Suicide Prevention (10NC5), Department of Veterans Affairs
The Scholars program was critical in helping me develop the analytical and leadership skills that have allowed me to excel in the work I do now leading several national programs for the Veterans Health Administration. The Scholars program helped broaden my understanding of health systems as well as refine my understanding of leading change within a large organization.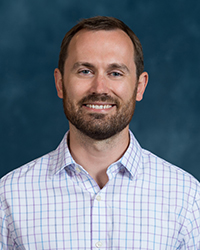 Tyler Winkelman, MD, MSc
University of Michigan, 2015-2017
Clinician-Investigator
Hennepin Healthcare
The Clinical Scholars program helped me develop from a resident interested in health policy to a faculty member capable of working in multidisciplinary teams to address today's most pressing issues. My time in the Clinical Scholars program was life-changing and has led me into a career that is deeply rewarding.